A living room is a place where people would like to feel comfortable living in their house. Some living room design ideas can make living room look more beautiful and attractive. Living room color combination plays a major role in living room decoration. A right living room color scheme will give a very good effect on the living space that enhances its beauty and attraction, making it one of the most wanted living areas in the house.
In Indian culture living rooms are painted with different bright colors which makes it lively and colorful. Here we have some best examples of living rooms in Indian homes with color combinations in India homes.
Here we have curated 10 latest living room color combinations for you.
Teal Living room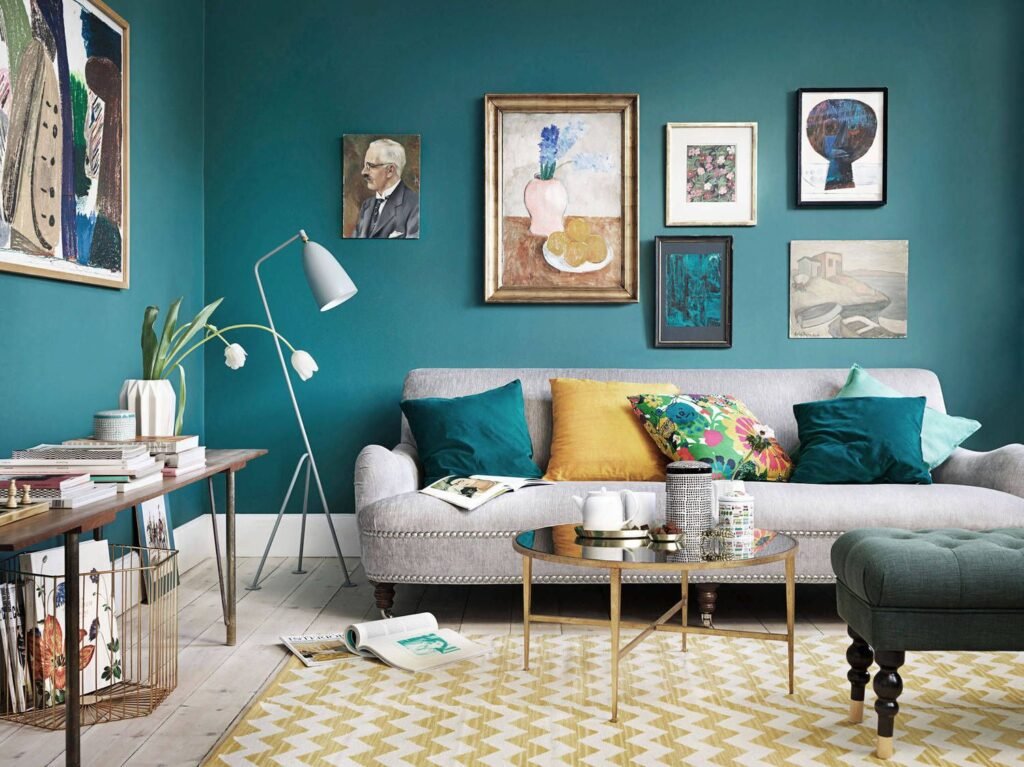 Teal is trending now and it's a great way to update your home. There are many types of teals that can be used in different spaces, but we are focusing on accent colors that will work well with other shades. The teal color goes well with white, yellow, mustard, and pink.
2. Maroon as an accent wall.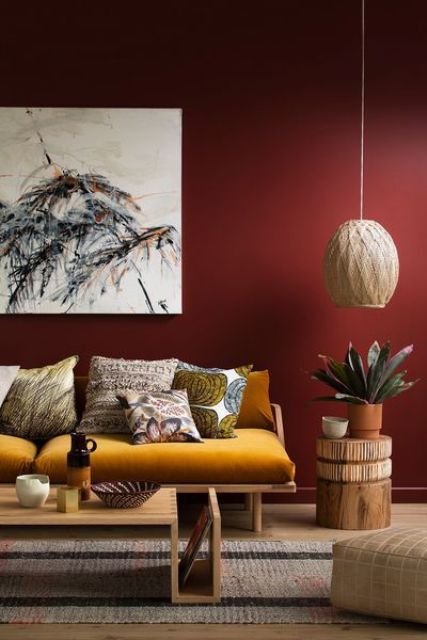 Adding a maroon accent wall to your living room can be an excellent way to add color and drama without overwhelming the rest of the space. It also provides a great contrast against neutral colors such as white or cream.
3. Light Grey as an accent wall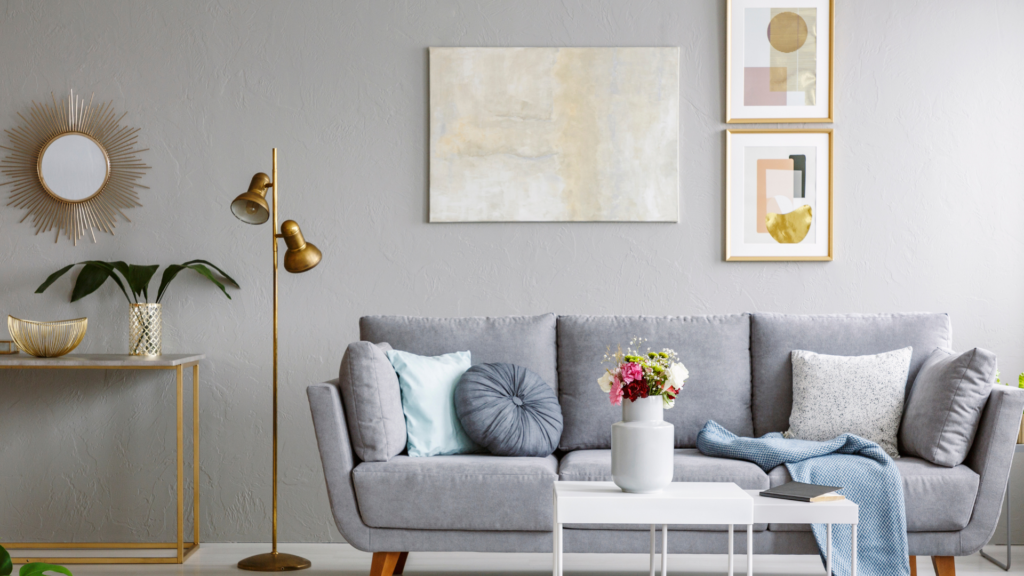 If you're looking for a way to add some personality to your living room, consider painting an accent wall light grey. This is a great way to add some color without going too crazy, and it can really brighten up the space. If your furniture is neutral, this will be the perfect way to add some interest, or if you have a bolder style, light grey can be used to tone it down. Whichever way you go, this is a simple change that can make a big impact.
4. Dark Grey as an accent wall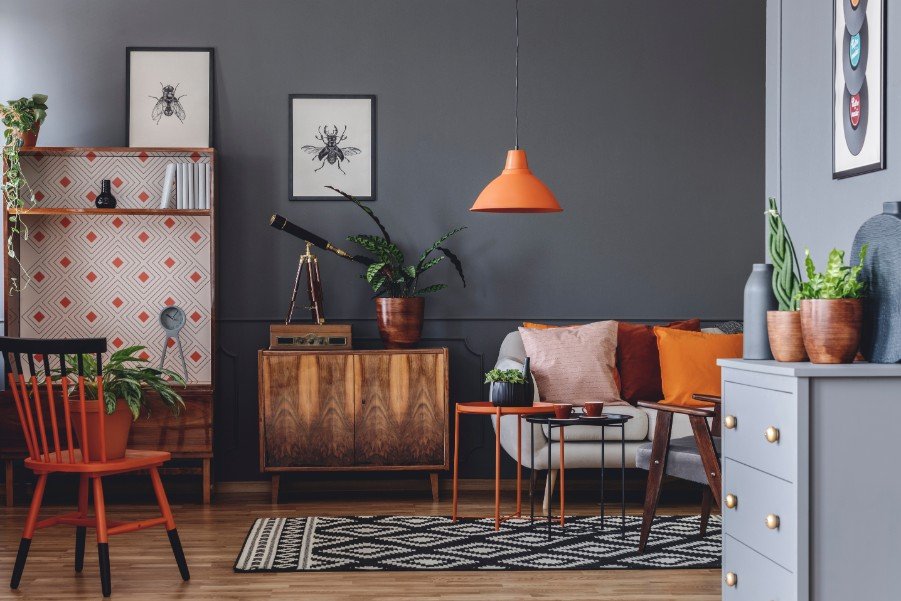 Have you ever considered painting an accent wall in your home a dark grey color? It's a great way to add some drama and sophistication to your space. Plus, it's perfect for homeowners who want to experiment with bolder paint colors without going too crazy.
5. Navy Blue accent wall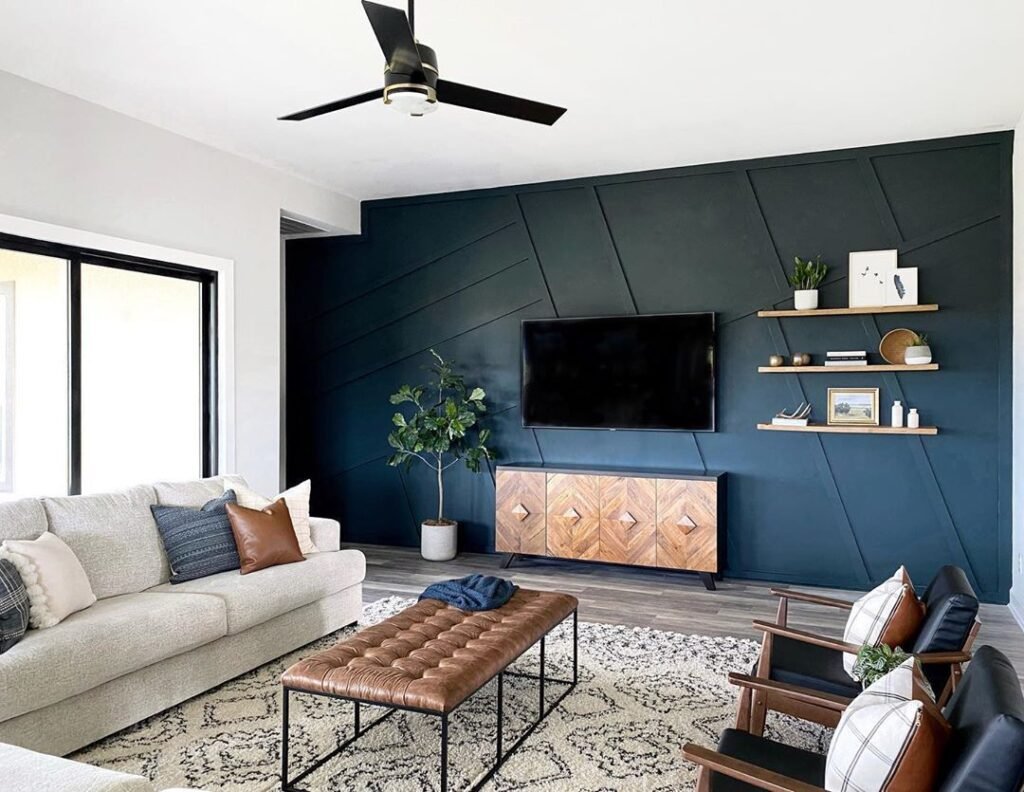 If you're looking for a way to spice up your home without going overboard, adding a navy blue accent wall is the perfect solution. It's easy to install and inexpensive too! The color will go with any existing colors in your space and it's a great way to give your living room a fresh look.
6. Green and white Living room
If you're looking for a simple way to add some color and personality to your living room, try accenting one wall with green and white. It's a look that's both classic and modern, and it can easily be adapted to suit any style. Plus, it's a great way to make the most of your space, since you only need one wall for the accents.
7. Brown Color Living room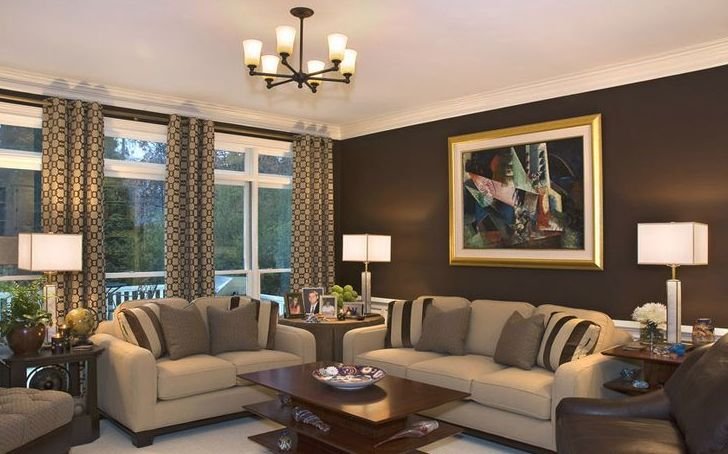 Most people would agree that a living room should be a comfortable and inviting space. One way to create this feeling in your home is by adding a brown accent wall. Brown is a warm and cozy color, which can help to set the tone for the rest of the room. Whether you choose an all-over brown hue or go with a textured look, this wall treatment is sure to add personality to your living space.
8. Purple Living room Color
Are you considering adding a splash of color to your living room? Why not try purple? Whether you choose a bright hue or something more subtle, purple can add warmth and personality to any space.
9. Blush Pink Living Room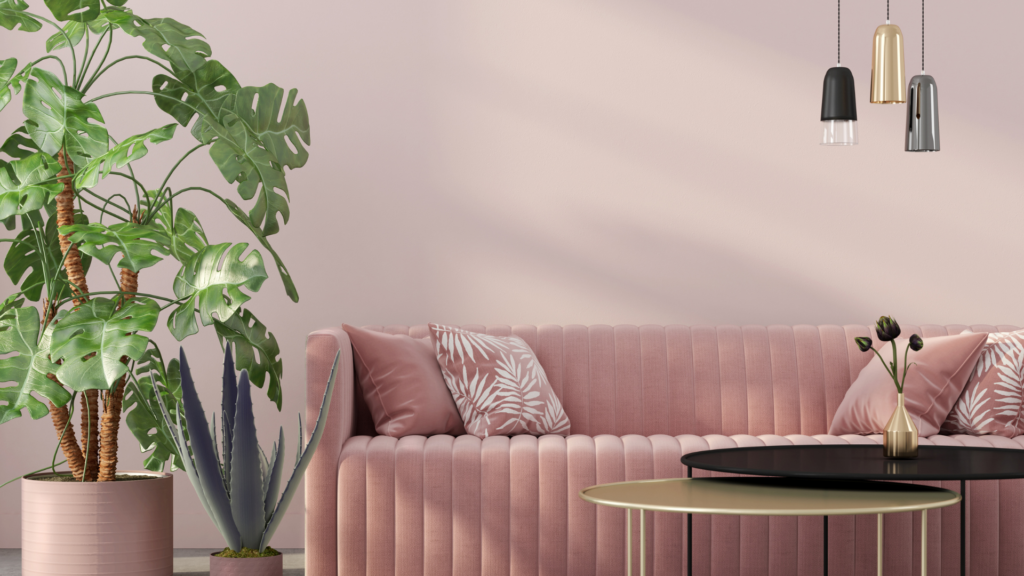 Are you thinking of adding a pop of color to your home but don't want to go too bold? Why not try a blush pink accent wall? It's the perfect way to add some personality to your space without going too over the top.
10. Dark Green Accent Wall
Homeowners in India are always on the lookout for new ways to spruce up their space. One way that homeowners can add a pop of color is by painting their walls with dark green accent wall.
Wrapping it up : If you're looking to make your living room look more attractive and comfortable, there are a number of design ideas that can be implemented. One way is by choosing the right color scheme for the space and another is by implementing some decorating tricks like bringing in plants or lighting up with lamps. What do you think would make your current living room feel more homey? Let us help you figure it out! We offer free consultations where we will work together on designing an amazing new living space just for you!
Written By : Aditi Gautam